QUESTION.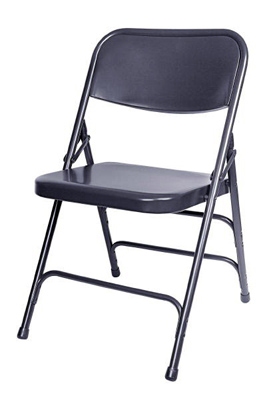 If a board member resigns one full year before the end of her term, is her empty seat automatically open for election or does the board appoint her replacement?
RESPONSE: I know Clint Eastwood had trouble filling an empty chair three years ago but it's fairly routine for boards of directors. The mechanism depends on two things: (i) how the vacancy was created and (ii) the language in your governing documents.
Recall. Vacancies caused by the membership's removal of a director (a recall) cannot be filled by the board. It must be filled by the membership at a special election (Corp. Code §7224(a)). That should be done on the same ballot as the recall.
Death & Resignation. Vacancies created by death or resignation of a director are filled by approval of a majority of the remaining directors, unless the governing documents expressly provide otherwise. (Corp. Code §7224(a), Robert's Rules, 11th ed., p. 467.) Most bylaws follow the Corporations Code and give the board the authority to fill the seat.
Failure to Appoint. If the board fails or refuses to fill an empty position, the membership can call for a special election. (Corp. Code §7224(b).) The process is initiated by filing a petition with the board for a special meeting to fill the seat.

RECOMMENDATION: Check your articles of incorporation and bylaws to see if they address the subject. If they are silent, then follow the Corporations Code as described above.
SPECIAL ASSESSMENT
APPROVAL REQUIREMENT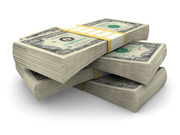 QUESTION: Concerning special assessments, our CC&Rs state we need a majority of the total voting power of the association to pass an assessment. Yet, Davis-Stirling clearly states that assessments pass with a majority of a quorum. Does the statute trump our CC&Rs?
RESPONSE: Whenever there is a conflict between the law and governing documents, the law controls unless it specifically defers to the governing documents. See "Hierarchy of Documents" and "Rules of Interpretation." In this case, the Davis-Stirling Act controls. That means a majority of a quorum of the membership can pass a special assessment.

NEW DAVIS-STIRLING
WEBSITE

I am pleased to announce that on Monday we launched a new and improved version of the award-winning Davis-Stirling.com website.
Mobile Friendly. The new website will work on any device with a web browser–from desktops to tablets to smartphones. Because it's designed to mold to the screen size of any portable device, the website is fully responsive, mobile- and tablet-friendly. As a result, the old mobile app I created (the first in our industry) has been deactivated. We may design a new one with other features at a later date and will let everyone know when that happens.
More Features. The new programming also gives us the ability to build more features into the website. Those are now under development and will be announced as they are completed.
THIRD ANNUAL
ABCs of HOAs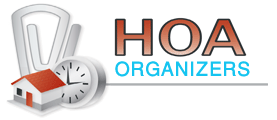 I will join a panel of experts in a program hosted by HOA Organizers. The event is for board members and will cover new laws affecting associations.
In addition, we will cover insurance issues, collections and foreclosures, management procedures and responsibilities, and deferred maintenance/budgeting. There will be time for Q&A with each session.
This is a free event with a catered lunch and raffle prizes (including an iPad). The program will be held Saturday December 12, 2014 from 11:00 a.m. to 3:30 p.m. at the beautiful Olympic Collection, 11301 Olympic Blvd #204, Los Angeles 90064.
Please RSVP kristal@hoaorganizers.com or fax (818) 286-9434 or phone (818) 778-3331 (Kristal).
FEEDBACK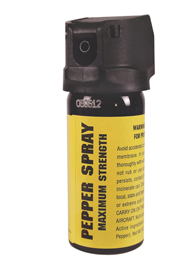 Pepper Spray #1. Nice people may feel reluctant to use pepper spray when they aren't sure if they are actually in jeopardy. And, at the moment they need to use it, they may fumble it out of lack of experience and nerves. A good thing to have on hand in such a situation is a good, loud whistle, like a metal referee's whistle. These are readily available on the internet and in sporting goods stores and everyone knows how to blow a whistle. No fear of hurting an innocent person with it, either. -Susan K.
Pepper Spray #2. Employees should use wasp/hornet spray. It is not expelled as a spray but as a strong stream, as far as 20 to 25 feet away, preventing a potential threat from getting close to them. With pepper spray, you run the risk of affecting others from the spray, especially in any breeze. The wasp/hornet spray shoots a very strong stream and is more highly effective than pepper spray. This requires no certification, no legal mumble jumble, no questionable passion restrictions, just an effective anti-threat weapon that is much more effective than pepper spray. -Don C.

RESPONSE: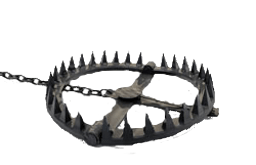 Good grief! Don't take out a bad guy with a product designed to kill wasps. The lawsuit that followed would be very expensive. That's like setting bear traps to catch burglars. The burglar would never enter your house again but you might be spending the rest of your life sharing a cell with him in prison. Only use products approved by the state for self-defense. If you want an alternative to pepper spray, Susan K's whistle works.
Pepper Spray #3. Good newsletter as always. Just wanted to feedback on the pepper spray. I am a deputy with the San Francisco Sheriff's Department and have spent a great amount of time in court as an expert witness with regard to DNA and ID systems, We also cover use of force a lot in our department. You are dead on about having a policy and best to have an actual "Use of Force" policy. A written policy and staff training gives the association solid footing in any legal action that may follow.  -Joseph L.
RESPONSE: I edited Joseph's response due to space limitations. He pointed out a number of issues for associations to consider when using pepper spray. If boards want to arm their employees, they should work closely with a security consultant and legal counsel to fashion appropriate policies.
"Much More Than Just a Law Firm!" We're friendly lawyers–boards and managers can reach us at (800) 464-2817 or info@AdamsStirling.com.