As most of you know, in addition to my weekly Sunday newsletters, I've taken on temporary duty assisting with a large state-wide event celebrating the 30th Anniversary of the Davis-Stirling Act.I encourage everyone to register for the historic February 27 Celebration which will feature keynote speaker Willie Brown, Senator Larry Stirling, Prof. Rosenberry and others (see side-panel for list of honorees). Tickets and sponsorships are still available but going fast. If you're a manager, board member or homeowner in an HOA, you DON'T want to miss this event.


Adrian J. Adams
President, Foundation for California
Community Association Education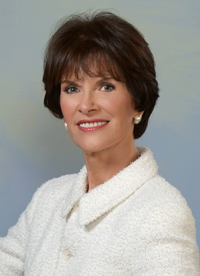 KATHARINE ROSENBERRY
Law Professor Katharine Rosenberry's
signature contribution to community associations occurred in 1985 when she worked with Assembly members Gray Davis and Larry Stirling and a Task Force of industry leaders to craft legislation stabilizing California's rapidly growing housing industry.
Prof. Rosenberry identified 43 issues that needed to be addressed by the legislation. Overcoming great opposition, they drafted language, held hearings and then shepherded the bill through the Legislature. When it was signed into law by Governor Deukmejian, it became known as the Davis-Stirling Common Interest Development Act.
The Act established consumer protections with clear requirements for rules enforcement, maintenance, finances, reserve studies, dispute resolution and assessment collection.When the communist bloc fell, Professor Rosenberry was asked to lecture in the Czech Republic, Hungary and Poland on converting state owned apartments to private common interest developments. This was followed by a two-year project writing community association laws for England. And then, teaching positions at two law schools in China on cross-cultural approaches in common interest communities.
Join us in honoring Professor Rosenberry and others who made invaluable contributions to our industry at the 30th Anniversary Celebration and Awards Gala at the Fairmont Newport Beach Hotel.  Click here to RSVP for the event.