QUESTION: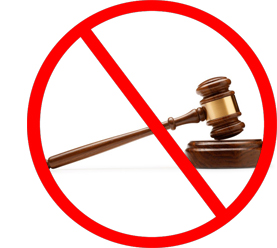 Our pool usage was revoked without any due process and nothing in writing. I went to use the pool one day and couldn't get in. The president said we were banned as long as he was president and we were lucky we weren't fined. I asked for a fine schedule but he couldn't produce one. He said it depended on what the board saw fit for the offense. I mentioned the Davis-Stirling Act and he said it was nothing but a guideline. He said our CC&Rs are the law. Help!
ANSWER: Ah, where to start?
The Law. First, the Davis-Stirling Act is not just a guideline, it's the law. It encompasses Civil Code sections 4000 through 6150. Violations by the board can result in lawsuits, fines, court orders and an award of attorneys' fees. Second, your CC&Rs are not the law, they are recorded restrictions known as equitable servitudes. CC&Rs are high on the food chain but they're a full step below the law.
Due Process. It's entirely possible your family violated the rules, are a pain in everyone's rear end, and deserve to have their privileges suspended. However, before any penalties can be imposed, the law requires that you first be given 10 days written notice of the violation and a hearing date so you can defend yourselves. Once the board hears the evidence and makes a decision, it has 15 days to give you its written decision.
Fine Policy. Finally, the board cannot create penalties on the fly. The board must comply with the association's written fine policy (which must be published annually). If they don't have a fine schedule, they can't levy fines or suspend privileges.
RECOMMENDATION: If you're violating the rules, you should stop. If your board is not following the law, they should start.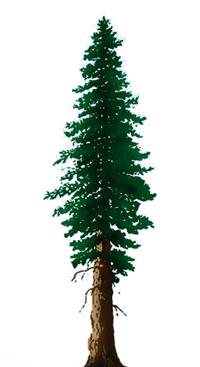 QUESTION: We are a small HOA in central California. With the drought, we look down at our proud brown grass and up at our trees which we hope to preserve. Several owners have giant redwood trees in their back yards. Should we address these tall trees which could fall onto our homes? Is this a board issue or an insurance issue?
ANSWER: Good grief–don't wait for it to become an insurance issue. If trees topple, you could have dead or injured homeowners as well as significant property damage. Surviving family members will file costly lawsuits that could easily exceed your insurance limits and result in hefty special assessments.
Water Your Trees. If trees are not watered, they will become stressed and subject to insect attacks, disease and death. Despite Governor Brown's executive order and subsequent legislation about not watering lawns, people should water their trees. If mature trees die, they're extremely expensive to replace (not to mention the small issue of death and destruction when they fall).
RECOMMENDATION: Even though you can't fine owners "for reducing or eliminating the watering of vegetation or lawns" (Civ. Code §4735(c)), a lawyer-letter may be sufficient to get owners to water their trees. If someone is too short-sighted to comply and his trees die, you can force him to remove them–which is far more expensive than simply watering them.

RENTER
VOTING RIGHTS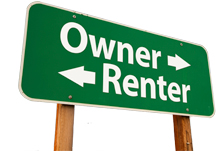 QUESTION: We have a board member that's a renter. Our bylaws allow it but they don't allow non-members to vote. So what do we do–keep him as a director but don't let him vote?

ANSWER: Your voting restriction likely deals with membership elections. That means your renter can't vote to elect or remove directors. He can, however, run for the board and, if elected, vote in board meetings because he's voting as a director not a member.
RECOMMENDATION: To restrict directors to members only, you need to amend your bylaws.
GATHERINGS, MEETINGS
AND WHATNOT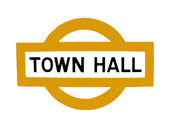 QUESTION: If a meeting of homeowners and board members is called something other than a board meeting, such as a gathering or a town hall meeting, do the same rules apply?
ANSWER: It depends. If everyone gets together for a prayer meeting or a barbecue and directors don't hear or discuss business, then it's just a prayer meeting/barbecue and no rules apply.
Other Meetings. A town hall meeting is a little different. Such meetings are defined as informal membership meetings to discuss a particular issue. Other than giving notice of the meeting and posting an agenda of the items to be discussed, nothing more needs to be done. If a quorum of directors will be in attendance then at least four-day's notice must be given.
Board Vote. If the board intends to vote on business at your assemblage/forum/whatnot, then it's a gathering coupled with a board meeting and appropriate notice must be given.
Membership Vote. If the membership were to vote at your gathering/summit/congregation of homeowners, it depends on the nature of the vote. If it's an informal advisory vote to give the board direction on a particular matter, it's still an informal gathering and nothing special need be done–members can vote by a show of hands or a voice vote. If the members are expected to formally make a decision on issues requiring secret balloting, then secret ballots are required with at least thirty day's notice.
RECOMMENDATION: The more conservative approach is to always give appropriate written notice of meetings together with an agenda whenever the board or membership gets together to discuss association business. I even like printed agendas at prayer meetings so I know what I'm praying for.
FEEDBACK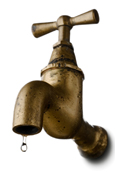 Dead Turf #1. If an owner turns off the irrigation to the HOA's landscape in front of his home and causes it to die, can he be held liable for the restoration of said landscaping? -D.G.
RESPONSE: Yes he can. Owners have no right to tamper with landscaping maintained by the HOA. Turning off the irrigation falls into the category of "vandalism" and subjects the person to fines and costs of repair.
Dead Turf #2. Medium and larger associations should consider having arrangements with their vendors to make available to the owners acceptable plant material at wholesale or marginally above. This eases the burden on those owners who want to remove turf and install drought tolerant landscaping. Vendors may be willing to do weekend presentations to members on the available materials that will enhance the owners property while meeting the new HOA guidelines and standards. Such programs may also be helpful to make owners switching to drought tolerant material more knowledgeable about how best to successfully install and maintain their new landscaping. -Rich N.
Dead Turf #3. I recently sold my townhome in Covina and moved to a home in La Quinta. The comment about grass bouncing back with just a little water is misleading. Recovery of a lawn may not be possible if the roots are allowed to die. If that is the situation then it's probably a good time to consider landscaping options such as drought tolerant plants and colored rock ground covering or bark chips. People in California need to accept the fact that changes in landscaping are necessary because of the extended drought. They can't just ignore the situation or wish the drought away. -John A.
"Much More Than Just a Law Firm!" We're friendly lawyers–boards and managers can contact us at (800) 464-2817 or info@adamskessler.com.