An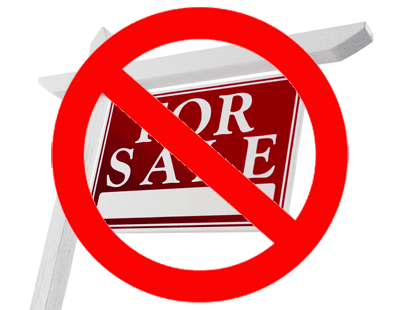 interesting case was decided last week. Without approval, a homeowner built a retaining wall on 6,000 square feet of common area. Because of the rural nature of the development, the trespass went undiscovered for several years.
When it was discovered and demands went unheeded, the association sued. The homeowner argued he had acquired ownership of the common area through adverse position.
Under California law (Code Civ. Proc. §§318, 325, 328), a person can acquire legal ownership of another's land without paying for it if he can prove the following:
1. Possession of the land was under claim of right or color of title;
2. Possession was actual, open, and notorious;

3. Possession was adverse and hostile to the true owner;

4. Possession was continuous for at least five years; and
5. The person paid all taxes assessed against the property during the five-year period.
Payment of Taxes. In a common interest development, payment of all taxes on disputed common area is impossible for a claimant to establish.
Although common areas have value, they are not separately assessed for taxes. Their taxable value is reflected in the increased market value of members' properties created by common area pools, clubhouses, riding trails, parks, etc. Property taxes on common areas are, therefore, billed to and paid by all homeowners individually, not by the association. (Lake Forest CA v. County of Orange.)
For example, if there are 100 lots, a member claiming adverse possession of common area pays his 1/100 share of the taxes through the increased value of his property. The remaining 99/100 share of the tax, however, is paid by the other 99 homeowners through their own property taxes. As a result, the fifth element of adverse possession cannot be met by a claimant. Such was the ruling in Nellie Gail Ranch OA v. McMullin.
Congratulations to Fred Whitney and his team at Neuland, Whitney & Michael for winning this case for Nellie Gail Ranch.
STOCK CO-OP LEASE
VERSUS CONDO CC&RS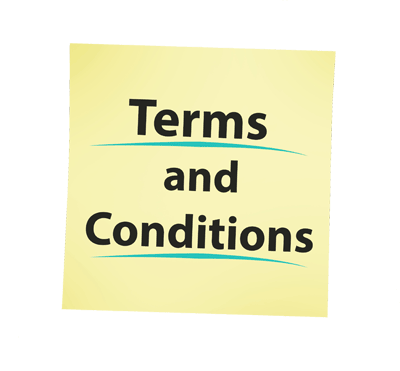 QUESTION: On your website, you provide a list of governing documents for each type of common interest development. Why do stock co-ops not have CC&Rs? Does a proprietary lease substitute for CC&Rs since they both describe the rights and obligations of the membership?
ANSWER: My website chart does not include CC&Rs for stock cooperatives because they don't exist. The functional equivalent is the proprietary lease or occupancy agreement.

Different Approaches. A co-op lease and condo CC&Rs both accomplish the same task but in entirely different ways. It's like an automobile and a horse. They both carry people from one place to another but they burn different fuels, emit different exhaust, and move at different speeds.
Condominiums. In a 100-unit condominium development, members own their units. In addition, each owns a piece of the common areas. CC&Rs (equitable servitudes) are recorded against each of the 100 condominiums and binds their owners.
Stock Co-op. In a 100-unit stock cooperative, there is only one owner–the corporation. The corporation owns the entire development including the units (called apartments). Members cannot buy an apartment. Instead, they buy stock in the corporation. A proprietary lease or occupancy agreement creates a landlord-tenant relationship between the corporation and the shareholder that gives the person the right to occupy an apartment.
Enforcement Mechanism. If a shareholder breaches the occupancy agreement, he can be evicted from the property. Condo associations often wish they had that kind of authority but they don't. They cannot evict a member because the association does not own the units. At best, an association can fine, suspend privileges, and seek judicial enforcement of its restrictions.
Conversions. Stock cooperatives are primarily an East Coast phenomenon. Very few were built in California because condominiums are a superior form of ownership when it comes to loans and refinancing. As a result, condominiums have higher market values. That is why so many co-ops have converted to condos over the years. To see the different documents for each form of ownership, see governing document chart.
30 Years of Records. Regarding the president who died, I wholeheartedly agree, serving on an HOA board can be detrimental to a director's health. If the stress doesn't kill you, a homeowner might. Fortunately, I saw the light and after 8 years I am no longer on my HOA board. There is a burn-out factor. It's taken me about a year before I could attend a board meeting. -Alice O.
Is it Legal? I believe there was a typo in the Davis-Stirling.com Newsletter last week. You mentioned the "buck-a-coor" program but we were hoping that you meant the "buck-a-Coors" program. This sounds like a very worthwhile and valuable program, especially since we are currently paying $2.49 for a 24 ounce can of Coors. Please provide more information on the exciting "buck-a-Coors" program. -Richard W.
RESPONSE: My nimble fingers must have felt the same way. They immediately went for the buck-a-Coors program instead of CAI's buck-a-door for their legislative advocate. One could only hope.
We're friendly lawyers–boards and managers can reach us at (800) 464-2817 or info@AdamsStirling.com.