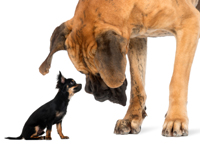 QUESTION: Our CC&Rs state that each homeowner may have two pets up to 25 pounds each. A prior board adopted a rule relaxing the restriction to 40 pounds. Is the rule valid? Also, can guests bring pets that go over the weight limit?
ANSWER: Unfortunately, your rule is invalid.
Statute. As provided for in the Davis-Stirling Act, "To the extent of any conflict between the operating rules and the…declaration [CC&Rs], the… declaration shall prevail." (Civ. Code §4205(d).) If the CC&Rs set the maximum at 25 pounds, then the maximum is 25 not 40. Case law also gives priority to recorded restrictions.
Case Law. In Ekstrom v. Marquesa, the CC&Rs had a provision that protected views by requiring all trees be trimmed so they not exceed the height of the house. The board exempted palm trees because trimming them would kill them. An owner sued and the court found that the CC&Rs were clear and unambiguous and the board's actions were inconsistent with the restriction. The trees had to be trimmed.

Amend CC&Rs. That means the rule adopted by the board is invalid. To increase weight limits from 25 to 40 pounds, the association must amend its CC&Rs.
Guests. Weight restrictions apply equally to tenants and guests. Some associations prohibit guest pets altogether. I see this primarily in condominiums, particularly highrises. When it comes to guest pet restrictions, they can be adopted by the board as a rule change.
RECOMMENDATION: Your 40-pound rule should be rescinded. That, of course, will create problems with those who already have over-weight pets and others who want them. The only way to avoid legal problems is to immediately put a CC&R amendment before the membership increasing  weight limits from 25 to 40 pounds.

INSURANCE
FOR BAD JUDGMENT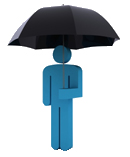 QUESTION: When a majority of board members make a decision which is counter to the Business Judgement Rule, will the minority opposing board members be covered by D&O insurance if the board is sued for unsound decisions?
ANSWER: Yes, that is what D&O Insurance is for–defending directors for errors in judgment. That applies both to directors who voted for a motion and those who voted against it.
Minority Position. For those directors who are outvoted and may be concerned about being sued, they should make sure their opposition is recorded in the minutes. That way, they should avoid being named if the majority directors make a bad decision that results in a lawsuit. Recording their opposition may be especially important if the majority did not satisfy the Business Judgment Rule which requires directors to make decisions (i) in good faith, (ii) in the best interests of the association, (iii) and with the care a reasonably prudent person would exercise in similar circumstances.

RECOMMENDATION: Boards should check with their insurance agent to make sure their insurance has appropriate limits and a minimum of exclusions.
Thank you to Demetrious Xanthos of Sax Insurance for his input on this question.
ARCHITECTURAL
CONTROL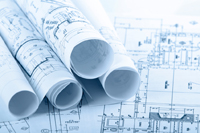 QUESTION: Could you address the issue of exterior architectural control differences with a PUD and a condominium? For example: can a PUD (townhouse style) specify the windows, garage doors and front doors used in an upgrade?
ANSWER: The architectural issues between condos and PUDs are significantly different.
Condominiums. Condos care about alterations inside your unit because everything surrounding your cube of air is owned in common. That means you cannot change the structure without first getting the association's permission. Alterations to plumbing and electrical lines are also restricted because they can dramatically affect neighboring units. Thus, it requires approval by the association.
Planned Developments. Planned developments generally don't care what you do inside your house. Instead, they care a great deal about exterior appearances. As a result, they regulate the color of paint you use, your fences, doors, windows, garage doors, landscaping, tree houses, and anything else that can be seen from the street or by your neighbors.
Hybrids. Townhouse developments can be a bit confusing. A townhouse is a form of construction not a form of ownership. Townhomes can be legally structured as condominiums or as planned developments. If structured as condominiums, homeowners might own air space or the entire structure depending on how it is defined. Similarly, maintenance might be defined  narrowly or expansively. It is not uncommon for a homeowner to own the structure but the association to be in charge of painting and roof repairs.
Whether a townhouse is defined as a condominium or single family home, the exterior of the structure is controlled by the association. In all cases, the association can specify the type, color and quality of windows, garage doors and front doors used by homeowners when they upgrade.

RECOMMENDATION: If your association has not already done so, it should develop a maintenance chart in addition to clearly defined architectural standards so there is no confusion over what owners are responsible for and what they can and cannot do regarding improvements.  


FEEDBACK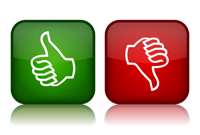 Representation. Can an attorney redoing our CC&Rs represent an owner suing the association for violating the Davis-Stirling Act? -H.R.
RESPONSE: Attorneys representing a client are not supposed to represent someone else against their client. I suspect the State Bar would deem it a violation of Rule 3-310 of the Rules of Professional Conduct.
Board Qualifications. I am appreciative of your firm's newsletter. I find each one informative on multiple levels. My husband serves on our board of directors and is the treasurer. Can I, as his wife and 50% owner of our unit, run for the board while he is a board member? Our governing documents are silent on this issue. -Sigrid W.
RESPONSE: If your bylaws do not restrict it, co-owners can serve on the same board at the same time. For tiny associations, that is often a necessity. Large associations, however, frequently amend their bylaws to prevent co-owners from serving at the same time.
Absentee Owner. We have a board member who owns four units and does not live on site. Can we change our bylaws so people who do not live in the development cannot be on the board? – Patricia H.
RESPONSE: Yes, you can amend your bylaws to make residency a requirement for serving on the board.
New Roofs. Some of our neighbors have not yet replaced their original roofs; the houses are 25 years old. The board advises we cannot enforce architectural requirements to notify the homeowners their roof must be repaired/replaced. Their position is the high cost of replacement cannot be forced. We live in a fire prone area and have complied with the fire authorities to create defensible zones. Are there Davis Stirling rules that can be applied? -S.C.
RESPONSE: As provided in Civil Code §4720, associations cannot put aesthetics over safety when it comes to roofs. Associations are prohibited from requiring owners to install or repair their roofs in a manner that violates Health & Safety Code §13132.7.
Developments in high fire severity zones must allow for at least one type of fire retardant roofing material that meets the requirements of the Health and Safety Code. When boards emphasize cost over safety, it rarely leads to good results. If a fire were to leap from roof to roof burning down multiple homes and the board is sued as a result, they may have trouble explaining their decision to forego safety.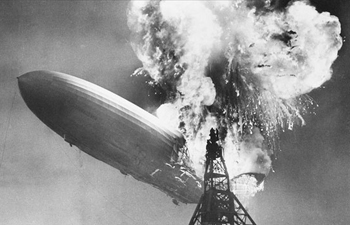 Hindenburg. Adrian, if you don't read the association column in the Sunday LA Times, you don't know that the Times today urged condo owners to book seats on the Hindenburg. -Ilse N.
RESPONSE: Sadly, the LA Times is often hostile to community associations. They frequently present an unbalanced view of the difficulties faced by volunteer boards and committees. Their standard solution is to sue boards. So I'm not surprised they favor disrupting association operations by injecting lawyers into board meetings.
We're friendly lawyers–boards and managers can reach us at (800) 464-2817 or info@AdamsStirling.com.