QUESTION: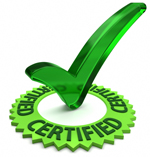 The Veteran's Administration, HUD, Fannie Mae, and Freddie Mac are now requiring that boards sign their bylaws or sign a certificate stating that the bylaws are the operable bylaws. Some boards are refusing to sign them. They say they have always used the bylaws, therefore they are legal. What does the law say regarding this?
ANSWER: The boards are correct. Unsigned bylaws are legal and associations function perfectly fine with them.
Lenders. Unfortunately, some nearsighted clerk in a little cubicle in Washington DC thinks lending institutions will suffer if an association's bylaws aren't signed. Hence the requirement. Even though lenders never read the bylaws, they are now demanding evidence that they are "official." If boards don't cooperate, lenders will withdraw loan commitments and escrows will fall through. This creates significant potential liability for boards of directors.
Certification. Boards are reluctant to sign their bylaws because they feel like they are doing something improper by putting their names on a document they didn't create. They should not be concerned. There is nothing wrong with signing a one-paragraph certification affirming that the bylaws used by the association are the bylaws used by the association.

RECOMMENDATION: Boards should look at the last page of their bylaws and see if they are signed. If not, call your legal counsel and ask him/her to prepare a certification. Then, adopt a resolution authorizing the president and secretary to sign the certification. Staple that certification to your bylaws. You don't need to record your bylaws nor do you need to redistribute them to everyone in the association. The newly certified set is what gets submitted to all future escrows. Doing so makes you heroes–you just saved the nation's banking system from collapse.
EXECUTIVE SESSION
RE VENDOR PERFORMANCE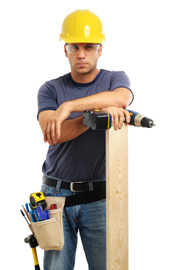 QUESTION: When discussing performance issues involving a vendor, should this be done in an open board meeting or in executive session?
ANSWER: It should be done in executive session. If done in open session, negative comments about the vendor could spread through the association and get back to the person. Even worse, it could travel outside the community to others. What follows next is a threat of litigation by the vendor alleging trade libel/slander.
RECOMMENDATION: When dealing with legal issues involving a vendor's performance and contractual obligations, executive session meetings allow free and open discussion without fear of triggering a lawsuit.
WE ARE HIRING FOR
OUR LOS ANGELES OFFICE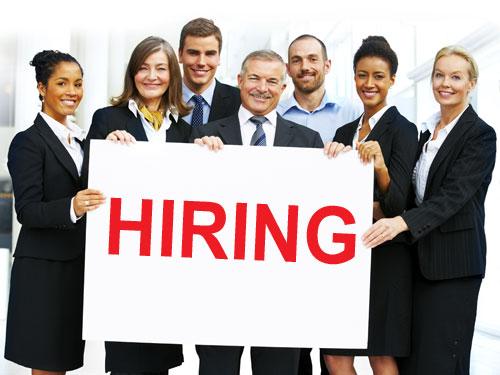 Our firm continues to grow and we are looking for a full-time attorney to join our litigation team in our West Los Angeles office.
We seek an attorney with 5-10 years litigation experience with strong writing, negotiation, and trial preparation skills.
Community association experience is a plus but not required. Please send an email to Managing Partner Adrian Adams.
FEEDBACK


There is continuing feedback about the troublesome owner who created problems with his association's D&O insurance.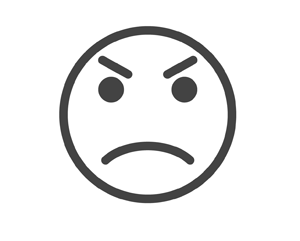 Troublesome Owner #1. How about designating the troublesome owner a vexatious litigant? -J.S.
RESPONSE: If the homeowner meets any of the elements found in section 391(b) of the Code of Civil Procedure, he can be designated a vexatious litigant and barred from filing any more lawsuits without first obtaining court permission. A person can be declared a vexatious litigant if:
In the immediately preceding seven-year period has commenced, prosecuted, or maintained in propria persona at least five litigations other than in a small claims court that have been (i) finally determined adversely to the person or (ii) unjustifiably permitted to remain pending at least two years without having been brought to trial or hearing.
After a litigation has been finally determined against the person, repeatedly relitigates or attempts to relitigate, in propria persona, either (i) the validity of the determination against the same defendant or defendants as to whom the litigation was finally determined or (ii) the cause of action, claim, controversy, or any of the issues of fact or law, determined or concluded by the final determination against the same defendant or defendants as to whom the litigation was finally determined.
In any litigation while acting in propria persona, repeatedly files unmeritorious motions, pleadings, or other papers, conducts unnecessary discovery, or engages in other tactics that are frivolous or solely intended to cause unnecessary delay.

Has previously been declared to be a vexatious litigant by any state or federal court of record in any action or proceeding based upon the same or substantially similar facts, transaction, or occurrence.
Troublesome Owner #2. Regarding the troublesome owner, what provision of the insurance contract allows them to subsequently pick and choose which risks they will shed? -L.S.
RESPONSE: Insurance carriers can drop risky associations at a moment's notice or renew with higher premiums and extra restrictions. What the reader described about an owner harassing the association's insurance carrier and constantly suing or threatening to sue the board, I've seen with other associations. Boards have trouble getting and keeping insurance because of it. The only insurance they could get precluded any actions filed by the problem owner. 
Troublesome Owner #3. Can the board not advise their insurance carrier that all member inquires regarding the association's policies must first be routed through the board for initial review? -Frank D.
RESPONSE: They could, but it won't do any good. It has been my experience that no matter what you tell the carrier, they will take the call and open a claim. Also, if boards get in the middle and stop a claim from being filed, they may find themselves on the receiving end of a lawsuit. It's an impossible situation. Everyone complains about bad boards but one bad homeowner can create more grief than a dozen bad boards. Members can remove bad boards but they can't remove a bad owner. Everyone suffers until the person either moves or dies.
Troublesome Owner #4. We have our own troublesome owner. Some of the male members of our board play pool on Wednesday nights in the clubhouse and the women members play cards in the recreation room. Even though they never discuss board business, one homeowner insists that three or more board members gathered in the common areas, even around our outdoor pool, is considered a board meeting. Is that true? -A.O.
RESPONSE: No, it's not true. The common areas have nothing to do with it. The law is quite clear that a board meeting occurs when a majority of directors "hear, discuss, or deliberate upon any item of business that is within the authority of the board." (Civ. Code §4090.) There is nothing wrong with a majority of directors getting together to swim, eat pizza, or attend a birthday party. Playing pool, however, could lead to a life of crime.
We're friendly lawyers–boards and managers can reach us at (800) 464-2817 or info@AdamsStirling.com.