QUESTION: Can a member send an email request authorizing their HOA to send them all mailings via email without having to fill out a separate special form giving the HOA this permission?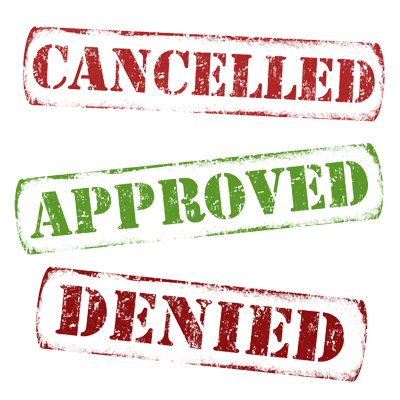 ANSWER: The permission you describe is called "unrevoked consent" and is required by the Davis-Stirling Act. Unrevoked consent sometimes becomes an issue between dating college students–this is different. The Davis-Stirling Act allows owner to receive notices and documents by email "if the recipient has consented, in writing, to that method of delivery." (Civ. Code §4040(a)(2).)

Electronic Transactions. The Act does not mandate a particular form. An email from an owner giving permission qualifies as written consent. (Civ. Code 1633.7.) The email can be printed by the association and stored in a file or it can be stored electronically.
Approval Forms. Even so, associations are allowed to create their own consent forms. Lawyers like to include disclosure language about how the consent remains effective until such time as it is revoked in writing.
RECOMMENDATION: If the association uses a form, don't argue with them; simply fill it out. It only takes a minute and everyone can go away happy.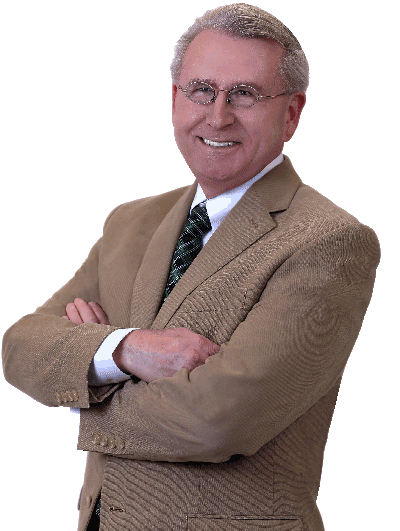 FOUNDATION FOR COMMUNITY
ASSOCIATION RESEARCH

I recently became a founding member of the "Critical Issues Think Tank" of the Foundation for Community Association Research.
As such, I am part of a team of industry leaders from around the country who serve as the Foundation's steering committee.
We establish criteria and goals for the Foundation's research. To learn more about what we do, watch a short video.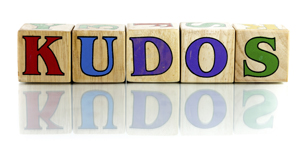 Executive Session #1. Really enjoy your responses to questions. Keep up the good work. -Harold R.
Executive Session #2. I really enjoy your newsletter and always learn something new! I have concerns about our minutes, especially since some of them are so vague as to what was discussed, what was decided, that I can't remember even two months later! Is there a better format that would outline what should and shouldn't be documented so we have a better history of board activity? Thanks so much! -Judy O.
RESPONSE: Minutes should contain sufficient detail so that someone who did not attend the meeting can understand what happened. As an expert in cases where associations are sued, I sometimes find it difficult to determine when and where a meeting occurred, which board members attended (and their positions as officers), and why particular motions were approved or denied. Associations are all over the map when it comes to minutes–they either suffer from TMI (too much information) or they're too cryptic. Sample minutes are posted on my website.
Executive Session #3. I am not sure how I started receiving your newsletters but I am so pleased to have them. I am a board member and part of the first transition board. It has been an eye-opener. Your Newsletter with Q&A is wonderful! Keep them coming! -Jean K.

Executive Session #4. Our BOD previously displayed the minutes on a bulletin board in our lobby. Now they are saying we are no longer allowed to have a copy of the minutes. Is that right? Thank you so very much for your newsletters; keep it up. -Ida Z.
RESPONSE: Boards are not required to post minutes, but they should. I recommend posting them on a password protected portion of the association's website so all members can read them at their leisure. Despite anything your board might believe, they are required to provide members with both draft and finalized open meeting minutes upon request. (Civ. Code §4950.)
Executive Session #5. I know that at some point and for certain reasons the state can take over the administration of an association. The one I live in currently has one vacant seat and last I heard the president resigned. I've also been told that there are three (maybe four) of the seven seats vacating in September. Getting people to serve on the board is very difficult. What happens if vacant seats aren't filled by our annual meeting? Is there a percentage of seats that must be filled to stay legal? -Carole W.
RESPONSE: California has no interest in taking over your association. Nor do you want them to. If they stay true to form, your dues would triple and your services drop.
If four or more seats remain empty at the conclusion of the annual meeting, the remaining directors can appoint owners to fill them. If no one is willing to serve, you should amend your bylaws reducing the board to five or three directors instead of seven. If you can't even recruit three directors, the remaining directors can go to court to have one or more provisional directors appointed or, worst case, a receiver or custodian. Once a special assessment has been levied and dues raised to pay for the court-appointed directors, volunteers will line up to serve on the board.
*****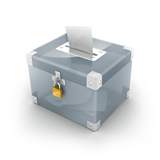 Assembly Bill 1799
allows associations to forego expensive balloting when elections are uncontested.

AB 1799 #1. What if an HOA accepts write-in candidates on its election ballots? AB 1799 would eliminate the write-in capability. That doesn't seem right. -Jim O.
RESPONSE: The bill addresses this issue. If your governing documents provide for write-ins, the board must vote in open session to declare the election is uncontested. It must then allow 15 days for a write-in candidate to submit his or her name to the inspector of elections. If one or more names are submitted, an election is held. If no names are submitted, the association can forgo the cost of mailing ballots.
AB 1799 #2. I started to fill out the letter to my Assembly person re: AB 1799. When I read the content of this letter I got confused. It says that it allows for write-in candidates (which our HOA does NOT currently allow). If there is NO ballot due to uncontested seats, how can one "write-in" a candidate? -Carol B.
RESPONSE: If your governing documents do not provide for write-in candidates, the association must provide at least 15 days' general notice of a self-nomination process and vote in open session to declare the election is uncontested (and allow members to make objections to the board making the declaration). Once that is done, the candidates can be declared elected without expensive balloting.

AB 1799 #3. Assuming we are dealing with associations where quorum is difficult to obtain, how is forgoing elections really helpful, considering we still need a vote for the IRS Rollover Resolution each year? Last week you stated AB 1799 would mean we can still hold the annual meeting without quorum, but we still need quorum to pass the IRS Rollover Resolution. Which means we might as well still send ballots, because not enough members are going to show up in person. Am I missing something here? -Kevin K.
RESPONSE: Don Haney, CPA, MBA, MS(Tax) sent a response on the IRS Resolution issue: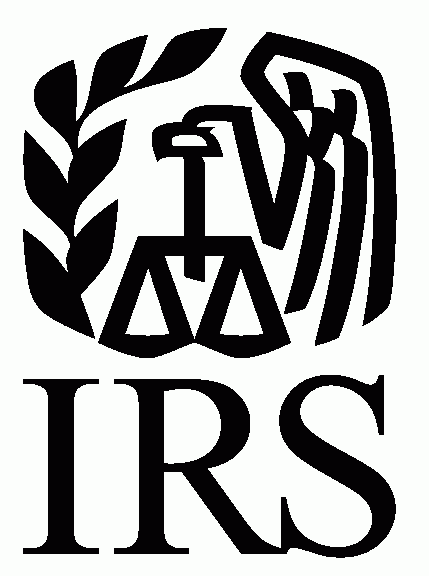 "Someday I hope clarity prevails on this 70-604 issue:

1. If the HOA files form 1120H, then 70-604 does not apply and not needed.

2. If the HOA files form 1120, then 70-604 may be invoked. But, it is not the best option and could cause more issues than it cures.
In almost 40 years of filing routine to complex HOA tax returns, we have never invoked 70-604."


Doggy Poo. What about disabled owners with service animals? Do they have to clean up after their dogs?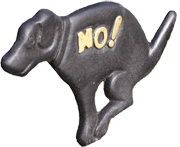 RESPONSE: Yes, they must clean-up after their animals. Dog feces in common area hallways or lawns present a health hazard. No one wants to step in it and track it into their cars or units.
Blind Clean-Up. Guide dogs for the blind can be taught to go on command. That way, the owner can clear the common areas before issuing the command. In the alternative, the owner can pick it up with a waste bag. The blind are amazingly capable at doing things, including cleaning up after their dogs. They know when their dog is doing its business and have a good idea of where it will land.
Statutes. Under the California Disabled Persons Act, an owner of a housing accommodation can establish terms in a lease or rental agreement that reasonably regulate the presence of guide dogs, signal dogs, or service dogs on the premises of a housing accommodation. (Civ. Code, §54.1(b)(6)(B).) It also states that a tenant is responsible for damage caused by their animal. California's Fair Employment and Housing Act incorporates Civil Code §54.1 into the Act. (Gov. Code, §12948.) This can be applied to associations.
Case Law. In Prindable v. Association of Apartment Owners (2003) 304 F.Supp.2d 1245, a homeowners association had a "no pet" policy. An owner submitted a request for accommodation to have an emotional support dog named Einstein. The association granted temporary approval while it made a determination, provided that Prindable agreed:
(1) to take full responsibility for Einstein; (2) not to permit Einstein to defecate or urinate at the complex; (3) not to permit Einstein to disrupt the quiet enjoyment of other tenants; (4) not to wash Einstein in the shower provided for residents; (5) not to permit Einstein to go into the laundry room or to stand on the common area furniture; (6) to keep Einstein within unit 102 or within the limited common yard area of the unit at all times; (7) to use the shortest possible route when taking Einstein to and from the unit, that is, through the pedestrian entrance and exit of the garage; and (8) not to walk Einstein on the project grounds or common areas, except when taking him to and from the unit.
Prindable filed a housing discrimination complaint against the association alleging it had failed to make a reasonable accommodation. The court noted that nothing in the FHA precludes the imposition of appropriate rules and regulations designed to lessen the impact of housing a pet in a no pet building. The court ruled for the association.
RECOMMENDATION: Legal counsel should review an association's rules to make sure they are reasonable. If a disabled or emotionally challenged person claims they can't clean up after their animal and want reasonable accommodation, legal counsel should be contacted.

Many thanks to attorney Jane Blasingham for researching this issue.

*****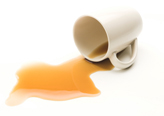 NO NEWSLETTER. Sorry, no newsletter for the next couple of weeks. I'm gearing up for trial and will not have an opportunity to write them.
On the bright side, it will give you more time to watch the presidential election primaries.
We're friendly lawyers–boards and managers can reach us at (800) 464-2817 or info@AdamsStirling.com.