QUESTION: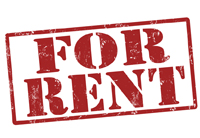 Is my HOA required by law to gather data with regard to occupancy (owner or renter) in our development? I am unable to refinance because most lenders require this information.
ANSWER: No, there is no such requirement. Some boards may have stopped tracking rentals since they can't do anything about them–a perverse gift of the California Association of Realtors (CAR). In 2011, CAR pushed through legislation crippling the ability of associations to adopt rental caps.
As a practical matter, most associations provide such information (as best they can) to assist owners with the refinancing and sale of their units since lending institutions recognize the damaging effect too many rentals have on property values and the stability of community associations.
Even though there is no statutory duty to gather rental information, if the matter were litigated, an argument could be made that (i) the information is vital to members, (ii) impossible for members to collect, but (iii) within the board's power to gather, therefore, (iv) boards have a duty to provide the information. Litigation, however, is not the best solution because of the cost, the uncertainty of the outcome, and the further delays it would create in the sale of units.
RECOMMENDATION: Lobby your board. The association's management company can determine the number of rentals by looking at billing records and making phone calls. Those with offsite billing addresses are either landlords or part-time residents. Telephone calls to those individuals would provide the information you need. If there is a cost to gather the data and the board is unwilling to pay it, offer to pay. It is considerably less expensive than litigation and will provide a much faster result.
PAINT COLORS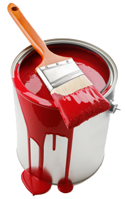 QUESTION: We are in the process of selecting paint colors for the exteriors of our buildings. The board chose three color schemes for membership review but several members are unhappy with the choices. Please advise.
ANSWER: It's impossible to please everyone, especially when it comes to paint colors (or carpet, wallpaper, lobby furniture, etc.). Putting it to a vote of the members is the best way to handle the situation. If the board leaves the membership out of the decision-making process, unhappy owners would have a clear target—the board—and may threaten to sue or launch a recall.
Benefit of Owner Vote. If the membership makes the selection, there is no one to recall. It also makes a lawsuit less likely since unhappy owners would have to sue the association as a whole and then try to convince a judge that the majority's decision should be reversed. I don't see that happening.
Voting Formalities. In this case, a membership vote does not require secret balloting, which is reserved for specific kinds of votes. It can be done electronically or by paper. If paper ballots are used, they can be signed or unsigned. Although not required, it's still a good idea to use an independent inspector of elections.
DROUGHT EMERGENCY
AND ARTIFICIAL TURF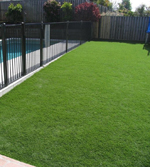 Readers asked if the Davis-Stirling Act or the drought emergency voids existing HOA restrictions on artificial turf. Attorney Curt Sproul of the law firm Sproul Trost, LLP provides the answer:
Davis-Stirling. The recent amendment to Civil Code §4735 (dealing with architectural and landscaping guidelines) fell short of prohibiting artificial turf. That amendment said that "architectural or landscape policies are void if they prohibit or include conditions that have the effect of prohibiting the use of low water-using plants as a group or as a replacement of existing turf." Although low water-using, artificial turf is to plants what a toupee is to real hair.
Governor's Order. On April 25, 2014, the Governor adopted the following provision:
[HOAs] have reportedly fined or threatened to fine homeowners who comply with water conservation measures…To prevent this practice…I order that any provision of the governing documents, architectural or landscaping guidelines, or policies of a common interest development will be void and unenforceable to the extent [that the provision] has the effect of prohibiting compliance with the water-saving measures contained in this directive, or any conservation measure adopted by a public agency or private water company, any provision of [the Davis-Stirling Act] notwithstanding.
The Order does not mention artificial turf but does indicate that public agencies and private water companies could go further than the restrictions currently set forth in Civil Code §4735 and issue directives overriding HOA restrictions (including those related to artificial turf). That has not yet happened.
SUMMARY. HOA restrictions on artificial turf are still valid. However, that may change. Currently, there is a bill in the legislature to add the more generic "landscaping" to the statute which, according to the author, would stop HOAs from prohibiting artificial turf (see AB 349).
FEEDBACK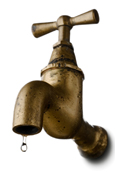 Drought #1. As usual your newsletter is of current value. Our HOA will take advantage of the SCE offer for power and water saving devices. We will also install separate irrigation water services as that will reduce our potable water rates. -Eric D.
Drought #2. Perfectly timed letter. I applaud your water conservation tips. We converted to all drought resistant landscaping with CA native and Australian native plants, drip irrigation and more. We've required conversion to low-flow toilets, faucets, dishwashers, showers since 2007, and adhering to SF's 2009 ordinance that low-flow conversion must occur during unit sales. A suggestion to HOAs. If landscape is on separate intake line, it may be worth the $5k – $7k to install a separate meter as most counties don't add a waste water tax as the water goes in the ground, not down the drain. -Joseph L.
Drought #3. PUDs can also pursue installing a new irrigation system to use recycled water for watering the landscape. Talk to your Water District. -Diane W.
Drought #4. Everything you say is right! Unfortunately, nearly all boards are run by retired people who have not kept up with the times and are afraid of changing the landscaping. I would contact the mayors to initiate inspections by qualified engineers. I find native California gardens much more attractive than my over-watered crabgrass. -Mark in MdR
Drought #5. I noticed your Article referencing Water Management for HOA's – our specialty for over 24 years in California. California Sub-Meters is the oldest and largest Water Sub-meter company in California—something associations should consider. -Tom Rogers, www.CalSubMeter.com
Hillary's Emails. When I was involved in e-discovery systems for corporate litigation, a key criteria was being able to tell the judge and opposing counsel that you were providing all emails including ones that the user had deleted. The ability to restore user deleted emails is fairly standard for company email servers but when I checked with several email providers who support modest sized systems (under 10 users for us), they all said they removed deleted emails after a short time and subsequently could not restore them. I wanted to see if I am taking too high a standard or if possibly any of your readers might have encountered the same issue and found providers who offer the ability to produce deleted emails for smaller users like us? -Gary P.
"Much More Than Just a Law Firm!" We're friendly lawyers–boards and managers can contact us at (800) 464-2817 or info@adamskessler.com.