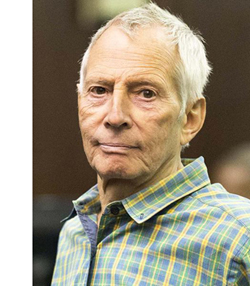 QUESTION: We are concerned about criminals living in our association and serving on our board. Is there anything we can do about it?
ANSWER: You raise a good topic. Several years ago, I drafted language for an association in Beverly Hills to ban felons from residing in their community. The membership passed it with lightning speed because convicted felon and accused murder Robert Durst had moved into their development.
Last year, HBO aired a documentary about him called "The Jinx, the Life and Deaths of Robert Durst." During the filming, Durst took a break to use the bathroom where he muttered to himself (unaware his lapel mic was still live), "What the hell did I do? Killed them all, of course."
Durst is believed to have murdered his wife Kathie, his neighbor Morris Black, and his friend Susan Berman. He is currently in jail in New Orleans on a weapons charge awaiting extradition to California for the murder of Susan Berman.
Robert Durst's existing felony conviction is for evidence tampering, i.e., dismembering the body of Morris Black and throwing the parts into Galveston Bay. When limbs and torso washed ashore, the trail of blood led to Durst. At his trial, Durst described how he used a paring knife, two saws, and an axe to dismember his neighbor.
The Beverly Hills HOA was understandably alarmed and wanted Durst out of their association. In addition to being terrified, would they have to disclose to potential buyers that he lived in the development? If so, property values and sales could plummet.
I used the newly adopted CC&R amendment to force Robert Durst out of the community, so your question about prohibiting criminals is relevant.
Board of Directors. Barring felons from serving on boards is not uncommon (see Felons on Boards). However, a ban on "criminals" living in an association is a different matter. I will start with arrest records and move up from there.
Arrest History. Amending your CC&Rs to ban residents on the basis of their arrest history is too broad. Getting arrested does not make one a criminal. I have no doubt a court would strike down such a restriction as overbroad and unreasonable.
Criminal History. Also too broad is a prohibition of residents with a criminal conviction. It's a bit unsettling but nearly one-third of the population in the United States has a criminal record of one kind or another. Most of them are misdemeanors. Someone who smoked pot or shoplifted 30 years ago as a teenager should not be barred from buying into an association–he/she does not represent a danger to their neighbors. HUD guidelines specifically address this issue.
HUD Guidelines. In April 2016, the U.S. Department of Housing and Urban Development (HUD) issued a guide on how to apply Fair Housing Act standards to the use of criminal histories by housing providers. (HUD – Criminal History.) Although an association is not a housing provider, it is often viewed as such by HUD and the courts. HUD deems denial of housing based on a generic criminal history as a violation of the Fair Housing Act. According to HUD's Office of General Counsel:

[a] housing provider that imposes a blanket prohibition on any person with any conviction record–no matter when the conviction occurred, what the underlying conduct entailed, or what the convicted person has done since then–will be unable to meet this burden [that the restriction is legitimate and nondiscriminatory].
Felony Conviction. However, a restriction on felons is enforceable if done properly. HUD guidelines provide that:
A housing provider with a more tailored policy or practice that excludes individuals with only certain types of convictions must still prove that its policy is necessary to serve a "substantial, legitimate, nondiscriminatory interest." To do this, a housing provider must show that its policy accurately distinguishes between criminal conduct that indicates a demonstrable risk to resident safety and/or property and criminal conduct that does not.
That means white collar felons and perjurers present a low risk to resident safety whereas a recently released violent criminal, arsonist, registered sex offender, or drug dealer could be deemed a threat.
Drug Dealers. Section 807(b)(4) of the Fair Housing Act specifically allows for denial of housing to someone convicted of the illegal manufacture or distribution of a controlled substance. The exception requires a conviction, not merely an arrest, and does not apply to other drug-related convictions, such as possession.
RECOMMENDATION. Associations can amend their governing documents to restrict certain types of criminals. If an association wants to amend their documents, boards should work with legal counsel to draft a provision that is narrowly tailored to prohibit those who represent a risk to the safety of residents or the safety of the association's property.
Thank you to attorney Wayne Louvier in our Orange County office for researching this topic.
ANNUAL EDUCATION
CONFERENCE & MINI-EXPO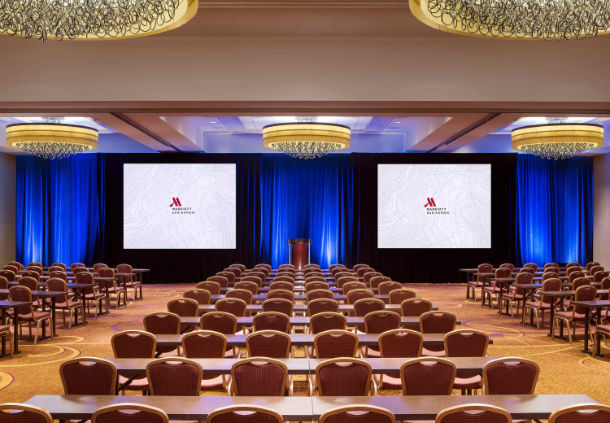 I will be a speaker at the Bay Area's Annual Educational Conference and Mini-Expo put on by the Community Associations Institute. The conference is for board members, managers and homeowners alike.
Speakers. We have a great line-up of speakers, including attorneys Amy Tinetti, Alex Noland, Emily Clark, Andrea O'Toole, Edith Murphy; insurance specialists Don Davis and Terri Guest; management leaders Adrianne Breta, Leanne Anderson-DeMattei and Tom Murphy; reserve specialist Robert Browning; industry leader Robert Riddick; and others. (See Conference Schedule.)
Keynote Speaker. The keynote speaker will be the humorous Beth Ziesenis, a technology expert who speaks around the country about the best free and bargain apps and online resources to release your inner Nerd to become more organized, efficient and awesome at work and home. The conference always has a large turn-out so reserve your spot now. Click Here to Register!

WHEN 




Friday, September 16,2016

WHERE


 

San Ramon Marriott
2600 Bishop Drive
San Ramon, CA 94583

FOOD


 

Breakfast and lunch are provided!

FEEDBACK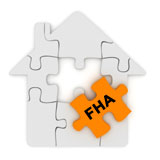 FHA Loans. Lend is the verb, loan is the noun. -Judge Stirling
RESPONSE: There are two theories to arguing with a judge. I've learned that neither works. I had to reread last week's article to find the error, "banks refuse to loan to…" That must be why banks are called lenders instead of loaners.
*****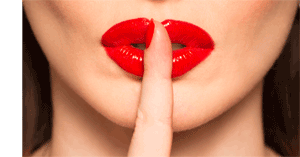 Nextdoor #1. Adrian, I am glad you mentioned Nextdoor.com in your newsletter. Some of our members use this site to rant endlessly about the board, the manager, and everything else in our association. They have bullied other members and polarized our community. The site has turned into a toxic dump. -Anonymous
RESPONSE: Last month National Public Radio disabled the "comment" portion of their website. They discovered that "public" input turned out to be only .06% of their listeners. They also discovered that the majority of that tiny fraction consisted mostly of disaffected ranters who were abusive and posted endlessly. In other words, the crazies took over. Whoever runs your Nextdoor site should block the nut jobs that seek to tear apart your community.
Nextdoor #2. In your comments about disciplinary actions in executive session, does that member not have the right to have it held in open session? -Stanley F.
RESPONSE: No, he doesn't. Members subject to a disciplinary hearing have the right to request executive session, not open. (Civ. Code §5855(b).) Disciplinary hearings in open session are a bad idea.
Nextdoor #3. I read with a grimace your suggestion to amend the bylaws/CC&Rs. You know what a painful, time-consuming and costly process that can be. In the particular case of the disciplinary hearing, I suspect that the alleged violation had to do with the rules & regulations, which are rather easy to amend since the board can do that with proper notice to members. I find that members, not familiar with the governing document hierarchy, usually group them all in one and call them "the CC&Rs," but would suggest that you, as a professional insider, clearly separate them so as to not confuse the already confused! -Ed V.
RESPONSE: I agree it is difficult to restate documents. Despite its difficulty, most associations are successful. We restate 40 to 50 sets a year. Of those 10 to 12 require judicial approval because the membership cannot reach a supermajority approval requirement. As you mentioned, the restriction discussed last week may have been a rule. Even so, many of those are based on CC&R restrictions. Eliminating a rule is easy but it doesn't do any good if it reflects a CC&R restriction. If so, the CC&Rs must be amended.
*****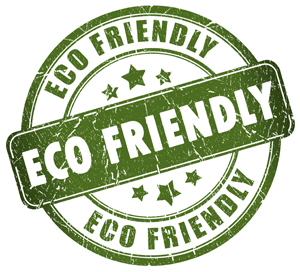 Going Green #1. Your nifty incentive of having members serve on the board if they don't comply with electronic delivery of documents shows how undesirable serving on a board is…hell's fire! -Priscilla K.

Going Green #2. As you know, I always enjoy your newsletter. One thing you didn't mention is the propensity of some managers to practice law without a license. You could also have pointed out that the manager had no business issuing legal opinions about anything and should stick to the business of managing lest he/she be sanctioned for practicing law without a license. Just sayin'. -Susan K.
RESPONSE: I covered this issue a couple of years ago and one reader almost had a stroke when I pointed out that managers are not licensed to practice law and should not be offering legal opinions. The offended manager thought it was self-serving for me to say that only lawyers could practice law. Here is a link to Managers Practicing Law.
Going Green #3. You often raise issues and ideas that make my service to associations much less traumatic. I appreciated the idea of the $10 credit for members to enroll in electronic delivery of documents. This idea of a credit for behavior benefiting the association might help with elections, too. How about enacting a small credit for members who vote? Three cheers. -Henry C.

RESPONSE: Yes, it can be done. See Incentives to Vote.
Going Green #4. Regarding the response about sending required documents electronically, does this mean an HOA is not required to send required documents via regular mail (budget, reserves report, etc.)? Are there any limitations on what cannot be sent electronically? -Wendy C.
RESPONSE: If owners don't authorize electronic delivery, associations are required to deliver reports and disclosures by cutting down trees. That is precisely the problem boards are trying to avoid. Also, there is no limitation on what can be sent electronically once authorized by an owner.
Going Green #5. Switching to electronic delivery is really not for everyone because there are still people who do not own a computer. You will probably find this mostly with the class of people whom have matured in age. There are still some out there and I can only speak from my experience of having parents whom do not own a computer. The term "old school" might be a better term. -Sharon G.
RESPONSE: Don't sell old folks short (old folks are anyone older than me). You would be surprised at how many use computers and smart phones. According to a 2015 survey by the Pew Research Centers, 84% of American adults use the internet. Although older adults lag behind, 58% now use the internet. Following is a chart showing that old folks are closing the gap:
To see the full report, go to Americans' Internet Access: 2000-2015.
We're friendly lawyers–boards and managers can reach us at (800) 464-2817 or info@AdamsStirling.com.