QUESTION: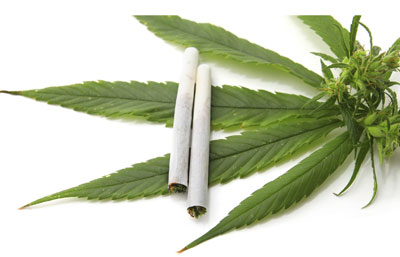 Our association prohibits smoking in the common areas. Does the legalization of marijuana mean that our rules no longer apply?
ANSWER: With the passage of Proposition 64, everyone is giddy about lighting up a Doobie. They need to read the fine print before doing so.
Limitations. Proposition 64 does not invalidate existing laws, ordinances or restrictions against smoking. Pot smokers cannot light up in restaurants, theaters, schools, daycare centers, airplanes, or public places. If your association restricts smoking in the common areas, it applies to all smoking, including recreational and medicinal use of marijuana.
Medicinal Users. I don't think there will be a problem with recreational smokers. It's been my experience that medicinal users can be challenging because they feel entitled. They believe a doctor's note gives them the right to smoke anywhere, anytime. They are mistaken. Pot smokers do not have a right to negatively impact those around them. If a user is in the common areas and wants their medicine–they can eat a brownie. If they feel the need to smoke–they can find a place without restrictions.
RECOMMENDATION: If someone lights up in the common areas, don't snatch the joint from their fingers. That will lead to an altercation. Send a letter politely advising them of the smoking restriction. If they refuse to comply, fines and suspension of privileges can be imposed (following a duly noticed hearing). If that doesn't work, have your association's lawyer send a letter. If all else fails, file a lawsuit. Sad to say, some people need to be hit with a baseball bat before they get it.

CAMERAS AND
BINOCULARS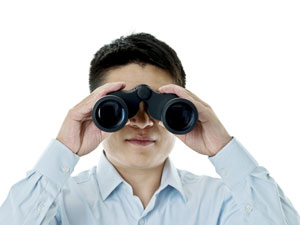 QUESTION: Our home sits in the sight line of the president of our HOA. As a result, we are getting letters to correct the smallest violations on a monthly basis. Our surveillance cameras caught him with binoculars peering at our property. Can I sue for harassment?
ANSWER: That's awkward–his binoculars and your cameras peering at each other. If the president is truly harassing you, yes you can sue.
In an unpublished case decided in July of this year, an association president harassed a resident by publicly disparaging the resident, improperly towing his guest's car, sitting outside his house with a video camera, refusing to allow needed repairs, and a number of other improper actions.
The resident sued the association and its president for intentional infliction of emotional stress citing 19 separate incidents. The trial court dismissed the action but the court of appeal reversed. The appellate justices made it clear that directors can be sued for their bad behavior. (See Boswell v. The Retreat Community Assn.)
RECOMMENDATION: Hire a lawyer and start with a letter to the board. If it causes the president to back off, you can avoid costly and uncertain litigation. Litigation is uncertain because a court could easily find that you had numerous rules violations and the president was properly giving notice of those violations.
CONDO BOARD PRESIDENT
MAKES HISTORY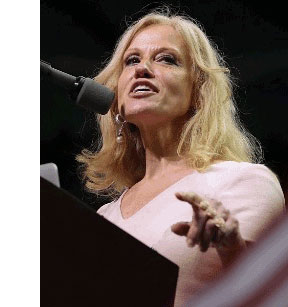 Here is an interesting bit of trivia. We can credit (or blame) a condo board president for making Donald Trump President of the United States.
Kellyanne Conway is a campaign manager, strategist, and pollster. Trump met Conway when she served on the condominium board at the Trump World Tower in Manhattan.

According to a Washington Post interview, Trump would show up at board meetings to hear residents' concerns. He liked how Conway handled board meetings and followed her career managing political campaigns.
When the time was right, Trump convinced Ms. Conway to run his campaign. Thanks to her steady hand, Mr. Trump is now choosing his cabinet and meeting world leaders.
NOTE: I've known for years that if you can successfully run a condo board, you can do anything.
4th ANNUAL
ABC's of HOAs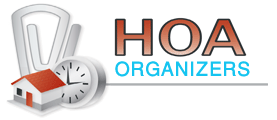 HOA Organizers is hosting an event for board members to learn, interact, and meet with industry professionals.
I will cover new laws impacting associations. Demetrios Xanthos will review insurance issues. Neda Nehouray will address board management responsibilities and procedures. Robert Nordlund will provide tips for avoiding special assessments related to reserves and large repairs. There will be Q&A following each session.

This is a free event with a catered lunch and raffle prizes. The program will be held Saturday December 10, 2016 from 11:00 a.m. to 3:30 p.m. at the beautiful Olympic Collection, 11301 Olympic Blvd #204, Los Angeles 90064. Please RSVP Christina Peterson by email or (818) 778-3331.
In addition, this year's event will be streamed live on Facebook. If you are unable to attend, you can log onto the HOA Organizers Facebook page around 12 noon to watch the event.
FEEDBACK


I want to thank everyone for their positive feedback on our new website. Below are is a sampling: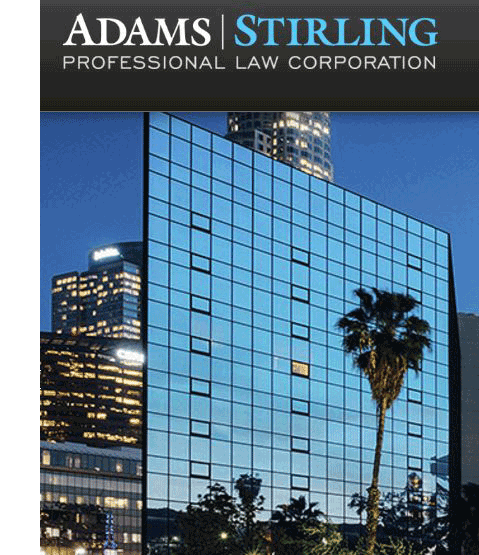 Website #1. I checked out your new website and found it to be as gorgeous as promised in your newsletter. Really excellent. Congratulations on a job well done. I've always loved your website and considered it an excellent resource both for the public and for attorneys like me who don't specialize in HOA law. Now it's a pleasure to look at, too. -Susan K.
Website #2. I love your new website and all the wonderful information you provide–even here in Boynton Beach, Florida. -Gail S.

RESPONSE: It may be time for me to open an office in Florida.
*****
Failure to Investigate. In Palm Springs Villas v. Parth, the president was completely unqualified to be president. She should have familiarized herself with the CC&Rs, bylaws, and other documents prior to her first board meeting. Ditto the financial statements. I don't know who the lender was but the people making the loan should have done their own due diligence. Moreover, what were the rest of the board doing while this was going on? -John A.

RESPONSE: I agree. Fellow directors should have removed her as president long before. They could have avoided costly litigation.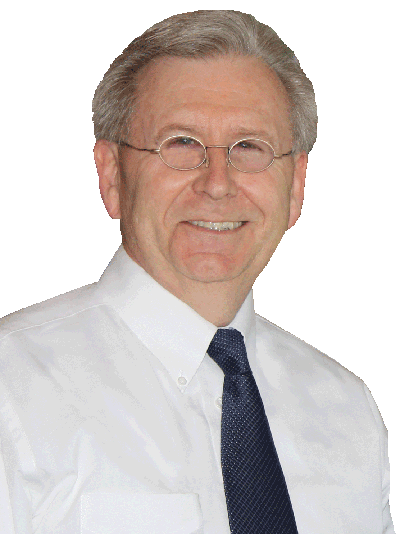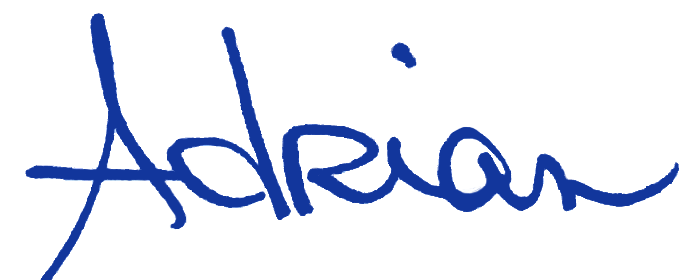 Adrian J. Adams, Esq.
ADAMS | STIRLING PLC
We are friendly lawyers. For quality legal service, Boards should call (800) 464-2817 or email.