QUESTION: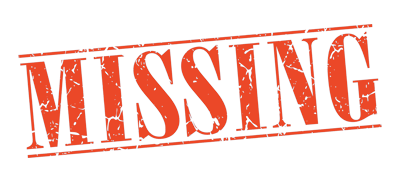 Two out of five board members attended an open meeting. To establish quorum, the president called one of the absent members on his cellphone and called the meeting to order. The director on the phone then hung up. With just two of five directors the meeting began. Is that legal?

ANSWER: It's legal but if the board does not have good reason for its action, it abuses the statutory provision. By statute, a board can continue meeting once quorum is present notwithstanding the subsequent loss of quorum provided any action is approved by at least a majority of the required quorum for the meeting. (Corp. Code §7211(a)(8).)
In other words, a board of five directors needs three to establish quorum. It then needs two of the three to approve any motion. If one of the three leaves the meeting, business can continue as long as the remaining two directors vote in unison.
Duty to Attend. Directors are required by statute to perform their duties as directors (Corp. Code §7231(a).) Attending meetings to conduct the business of the association is the primary duty of a director. Failure to attend meetings without good reason is a breach of that duty.
Attendance by Phone. By law, directors can attend meetings by telephone provided all directors can hear and participate in discussions. (Corp. Code §7211(a)(6); Civ. Code §4090(b).) There is no reason for directors to miss meetings since conference phones are inexpensive–including conference speakers for cell phones. I've attended meetings where directors were on vacation and called in for meetings. One dedicated director called from France. It's not that hard to do.
RECOMMENDATION: Unless there was critical business that needed to be done and the other three directors truly could not attend in person or by phone, it may be time for them to resign and be replaced with three members who can attend meetings.

NO SMOKING
ON BALCONIES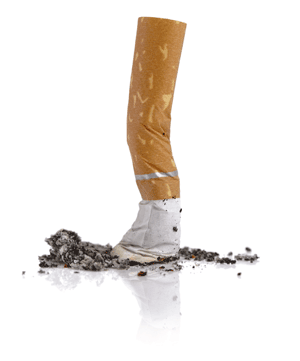 QUESTION: Burbank has a second-hand smoking ordinance that prohibits smoking of any kind in the common areas. The police will ticket but only if they see the person smoking. What are my enforcement options when residents ignore the ordinance and smoke on their balconies? Can I force the board to take corrective action?
ANSWER: If the CC&Rs require owners to follow the law, then yes, an anti-smoking statute is enforceable via the CC&Rs. Your board can hold hearings and levy fines against the smoker. In addition, smoking can be restricted as a violation of the nuisance provision of the CC&Rs.
Individual Action. If your association refuses to take action, it could face potential liability. Not only can you take action against your association, you can enforce the CC&Rs against your neighbor, unless they provide otherwise. (Civ. Code §5975.) That means you can sue your neighbor for breach of your CC&Rs. For good measure, you can include causes of action for violation of your city's anti-smoking statute, anti-nuisance statute, and negligence statute. To enforce a statute you must be a party the statute intended to protect, which is the case with the anti-smoking statute.
TIGHT BUDGETS AND
TOUGH CHOICES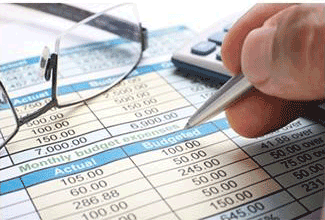 Robert Nordlund (Association Reserves, Inc.) and I will speak to managers and board members at a luncheon sponsored by the Los Angeles Chapter of CAI.
We will discuss ways to properly fund reserves when an association faces difficult funding decisions. We will address the duties and potential liability of managers and directors alike when it comes to reserves.

The educational luncheon will be held this Wednesday, September 21 from 11:30 to 1:30 at the City Club in downtown Los Angeles. For more information and to register, CLICK HERE.
FEEDBACK


Banning Criminals #1. While an association can vet owners who want to become officers or directors, I don't know if there is any practicable or legal way for an association to vet prospective buyers or tenants of owners or even force an ex-con owner to move out. Any thoughts? -Stephany Y.
RESPONSE: Once we learned of Robert Durst, the association passed an amendment and made a demand. When the demand was not met, they suspended all of Durst's privileges (including parking, cable TV, and internet). This was followed by court hearings, at which point Durst agreed to move. Rather than vetting all prospective buyers or tenants, HOAs can bring the restriction into play when they learn of a person's disqualifying criminal conviction.
Banning Criminals #2. San Francisco recently passed a law limiting our ability to check the background of job applicants before offering them the position. This has already caused problems with a new hire for one of our HOA clients. Can associations pass restrictions in their CC&Rs covering employees and vendors similar to those you outlined covering residents? -Ed D.
RESPONSE: Ah, yes. San Francisco. You should talk to your association's legal counsel. I don't have any expertise with foreign governments.
Banning Criminals #3. We may have two drug dealers who reside with an owner. They do not own or even rent. I believe they are squatters with permission. Do you have any advice on how to go about finding out their criminal history? -Devorah A.
RESPONSE: If you can get their names, a private investigator can quickly track down their criminal histories. If you have evidence they are actively dealing, you can get the police to take action. If they are living in the unit peacefully and following the rules, there really isn't much you can do. Smart criminals fly under the radar.
*****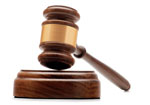 This feedback addresses the unauthorized practice of law by managers and members.
Practicing Law #1. The unauthorized practice of law is a good topic. Many "legal" concerns by board members have answers that are routine, administrative, and common knowledge in the industry, which managers can answer. Our standard response for complicated issues is "Here is our current understanding of that issue (the code, regulations, case law, commentary, etc.). If you want to pursue it, we will work with counsel to develop a cost effective response." -Donald W. Haney, CPA, MBA, MS(Tax)
Practicing Law #2. One of our residents graduated from law school. However he either did not take or did not pass any bar exams in any state and has never been licensed to practice law. Yet he constantly offers "legal" advice to our board, often disagreeing with their well-qualified HOA attorney. Unfortunately, many residents and board members take this guy's advice seriously no matter how flawed it is. Can you suggest a way to remedy this situation? -Anonymous

RESPONSE: The Chicago way comes to mind but that presents all sorts of legal problems. Self-important homeowners are annoying and exasperating. They have an exaggerated view of their own intellect and love to show everyone how smart they think they are.
Fiduciary Duty. Boards owe fiduciary duties to the membership and one of them is due diligence. That means properly investigating a matter and relying on the advice of qualified individuals. Accordingly, your board should follow the advice of your HOA attorney regardless of any advice to the contrary by your lawyer-wanna-be. Following a pretend lawyer can put your board at odds with the Business Judgment Rule and expose them to personal liability.

*****


Old Folks. There are way too many stereotypes about "old people," and their lack of computer skills is one of them. I've been using the internet since Al Gore invented it! -Wayne W.


Next Door #1. I guess all Next Door groups are different. I belong to one where I have yet to hear one member complain about condo management issues. Maybe we're just lucky. As far as I know whoever manages the Next Door group can issue warnings and delete the membership of anyone who abuses it. Obviously, Next Door was never intended for discussions about condo management. I can see where that would ruin a good community service. -Lulu L.
RESPONSE: Next Door can be quite useful if the administrator is willing to set guidelines and block anyone who abuses their privileges. If it becomes a platform for complaints, Next Door deteriorates into a harmful echo chamber.
We're friendly lawyers–boards and managers can reach us at (800) 464-2817 or info@AdamsStirling.com.